Custom Pin & Shaft Manufacturing
SOZN Fastener has a wide selection of pins in many different styles. Our pin stock includes inch and metric styles. We also carry pins that are USA made as well as import. We have them available in wide variety of plating and materials. Our pin stock includes, zinc, zinc/yellow, black oxide and the materials include alloy steel, stainless steel (in various grades), aluminum, and much more. We also have the capability to supply specialty pins your print.
Pin Types: Benefits and Applications
Our staff can help you make the proper selection of cotter pins in bulk or hitch pins in bulk or whatever is needed based on your application, but below for your information are some key benefits and features of each type of pin we carry.
Cotter pins are made to fit within the predrilled hole of a shaft or pin. Once inserted, the pin points can be separated to secure the assembly. Customers looking to purchase cotter pins wholesale can rely on Fastener SuperStore. We carry cotter pins for sale in steel with a zinc finish, and they come in extended-prong style.
Dowel pins typically are shorter fasteners that essentially are cylinders. They are made to fit into specific slots snugly in order to stabilize an assembly. They are commonly used for furniture assembly. Customers who buy dowel pins for sale at Fastener SuperStore have options for plain or bright finish, with more than 200 size and length options.
Hitch/bridge pins also commonly are referred to as bridge pins, hitch pin clips, hairpin clips or R-clips. They are made for insertion into a predrilled hole. Made to be springy, the pin closes to secure itself into place. These types of pins are commonly used at the end of shafts — on axles and clevis pins, for example. Fastener SuperStore offers hitch pins wholesale.
Roll pins, also known as spring pins, use a spring mechanism to firmly secure parts of a machine. The options we carry are available with steel and zinc finish, with more than 300 sizes available. As with all hardware we carry, our selection of roll pins is available in bulk.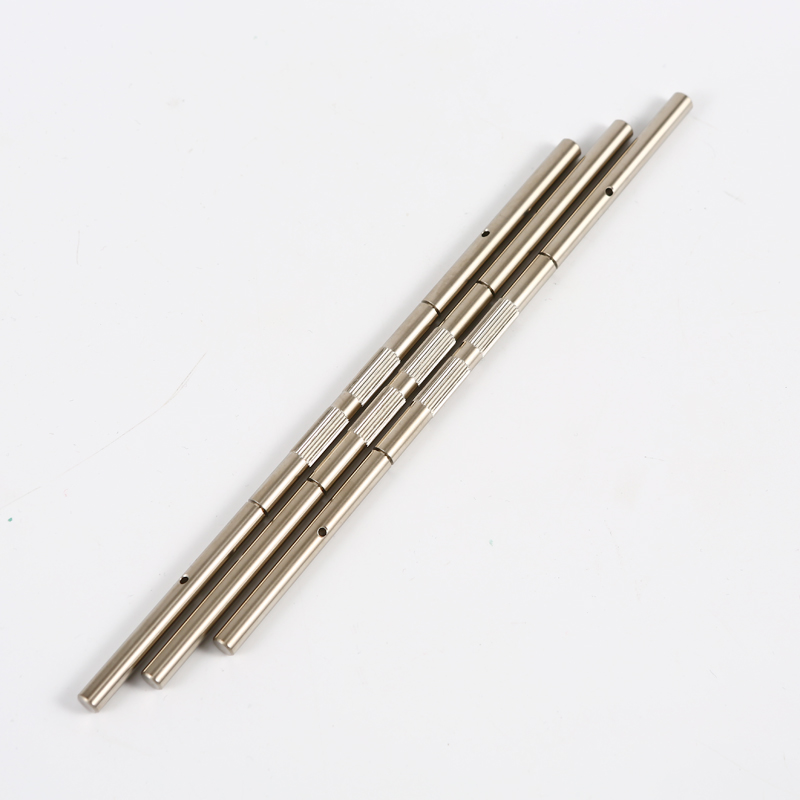 Motor Shaft
Using the following form to contact us to get quotation and more information, like datasheet, products & price list, and also can contact us if you have any questions.
If you don't find what you want about fasteners or CNC, please don't hesitate to contact us.